EP30004 Panasonic Real Pro Ultra Massage Lounger with 3D Body Scan Technology
---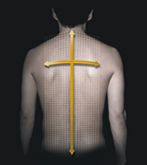 A Tailored Massage


"Junetsu" Massage


Reflexology


Acupoints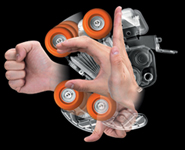 Quad-Style Massage Technology
EP30004 Panasonic Real Pro Ultra™ Massage Chair Lounger with 3D Body Scan Technology and Arm Massage Lounger with Exclusive "Junetsu" Ultra-Fine Kneading Massage - EP30004KU Black / EP30004TU Brown

Endorsed by the American Chiropractic Association - Panasonic massage loungers are the first chairs to be approved by the American Chiropractic Association (ACA), the largest professional association in the world representing doctors of chiropractic. In fact, this distinction represents the first massage chair endorsement given by the ACA. Recognizing the many health benefits of regular massage, the ACA found that Panasonic massage chairs provide outstanding deep-tissue relief, which can temporarily relax tense muscles, offering an ideal complement to chiropractic manipulation.
3D Body Scan Technology for a Personalized Massage - The RealPro Ultra™ Massage Lounger uses 3D Body Scan technology to deliver a massage that's personalized for your body. You'll also get 200 square inches of back massage, over 30% more than our previous massage lounger with Body Scan technology. When you sit down, pressure sensors on the massage heads scan your back for 20 seconds and then locate the tops of your shoulders. The massage is then contoured to your spine's curvature for a tight and proper massage.
A Tailored Massage - Using pressure sensor technology, the Ultra creates a virtual map of your back. The massage you receive is contoured to your height and your spine's curve. Real Pro Ultra™ scans your body and is able to identify you. The "floating" massage heads glide over your back and know where to massage — and where not to. You create your own customizable program, which Ultra remembers for the next time you're ready for a massage. The air bags conform to your body, and the Air Ottoman System even extends to open/closed to accommodate any height.
The "Junetsu" Massage Technique - A Panasonic Exclusive Junetsu, the Japanese word for "ultra-fine kneading," is based on the one-second circular thumb movements of professional massage therapists. Junetsu quickly loosens up tight muscles, and the spiral circular motion reverberates down through the muscles to invigorate you down to the surface of your bones.
Reflexology - For professional, personalized massage therapy on your feet, the Real Pro Ultra™ utilizes adjustable and removable plates to incorporate reflexology into the massage experience. This reflexology stimulates additional massage points on your feet, increasing blood and energy flow throughout your body.
Acupoints - You have approximately 350 acupoints on your body, with nearly 100 on your back and neck alone. From the soothing palm style of Swedish massage, to deep tissue kneading, to Shiatsu massage, the Real Pro Ultra™ has a variety of techniques for invigorating these energy acupoints.
Advanced Quad-Style Massage Technology - Massage heads that open and close — these four massage styles can be chosen during a massage: Shiatsu, Swedish, Fist Kneading and Grasping.
Relax, Rejuvenate, Invigorate - Increase circulation, relieve tension and increase energy with 296 square inches of air massage: Arm & Palm Massage increase circulation and warmth to remove tension. Gradual stretching of shoulder and arm muscles to remove tension & increase flexibility. Leg Stretching works to alleviate stiffness in your lower back, hips and thighs. The air system in the ottoman squeezes the lower legs while it lowers and raises in 20° increments. The Seat Massage gently squeezes and soothes the buttocks. Calf Massage gently squeezes and loosens tightness to increase circulation.
FREE WHITE GLOVE In Home Delivery, Setup and Box Removal for New Chairs in the Continental USA.
FREE Standard Curbside Delivery for Hawaii, Alaska and Canada.
SALES TAX is INCLUDED on New Chair Orders.
Panasonic Massage Chair Comparison Chart
FEATURE DIFFERENTIALS:

1117 Massage Modes(Total)
296 Square Inches of Air Massage
22 Air Bags
Quad Style Massage System
Grasp and Closed Fist Massage for Neck & Shoulders
Arm Air Massage
Arm Stretch
Seat/Thigh Massage

MASSAGE MODES:

Junetsu Massage
Swedish
Kneading
Compression
Tapping
Shiatsu
Rolling

GENERAL FEATURES:

5 Preprograms (Shiatsu, Swedish, Deep, Arm & Leg Stretch)
3D Body Scan Technology
Float Mechanism
Electronic Intensity Control
Speed Control
30" Massage Stroke
6.7" Massage Width
170° recline angle
15 Massage Cycle
200 Square Inch Upper Body Massage area
Calf, Foot, Reflexology Leg Massage
Auto Recline
Electronic Height and Width Adjustment
Removable adjustable pillow
Ultra-soft Synthetic Leather
5" Ottoman Length Adjustment
Shin and Calf massage
Leg Stretch
Foot and sole massage
Color LCD Remote Control
Quick Program
264 LB weight limit
Back should be at least 16" from the wall.
195 watt power usage
47x33x50" and 181 lbs
NEW Chairs can include white glove delivery service in the Continental USA
.
Click Here for More Massage Chairs
*WARRANTY INFORMATION: New Panasonic massage chairs come with a manufacturer's three-year limited warranty against mechanical defects (cosmetics are not covered) in the USA only. Parts are covered for three years from the original date of purchase. Parts and Labor are covered for one year from the date of purchase. The warranty is not valid if the product has been misused or damaged in any way that is beyond the control of the manufacturer. Chairs are packed for shipping and may require only minor assembly.